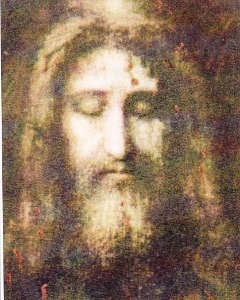 Donations
Our needs are very basic. It is not our intention to build a large monastery with great cloisters etc. But we do need to build a solid house which will withstand the damp Irish climate. To enable the Sisters to live a regular monastic life, our convent must contain certain rooms such as a refectory, library, nuns choir, chapter room, kitchen, laundry etc. There should also be a visible enclosure wall or fence around the land so the Sisters may be able to observe their rule of enclosure and separation from the world.
At present we have but one main building measuring 24x18ft and which has been temporarily divided up with curtains to serve as an oratory, sacristy, kitchen, refectory/library. We have no electricity, running water (well) or sewerage treatment facilities.
We pray daily for all our benefactors and have a monthly Mass offered for their intentions.
People may write to us with their prayer intentions or for further information. Please use the contact page to contact us.